May 23, 2019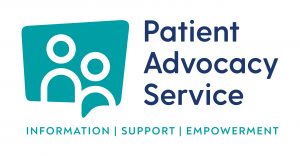 The National Advocacy Service for People with Disabilities (NAS) is delighted to announce that it will provide a new, free and independent advocacy services for patients from the end of 2019.
In November 2018, NAS made a submission to a public call to tender by the Department of Health to provide the new Patient Advocacy Service. We are delighted that NAS was the successful bidder in this tender process. The contract has been awarded for a 2 ½ year period, starting from the beginning of 2019. The new service will be operational by the end of 2019.
Establishing a patient advocacy service is a Department of Health action in response to the recommendations in the 2015 HIQA report into Portlaoise Hospital as well as other issues with patient safety and complaints over recent years. It is a commitment in the Programme for a Partnership Government to establish the service.
The Patient Advocacy Service will provide a free and independent national service to help users of public acute hospitals making or intending to make a formal complaint through the Health Service Executive (HSE) complaint process in "Your Service Your Say"  in relation to the care they have received, and help those who have been involved in a patient safety incident as described in the HIQA / MHC National Standards for the Conduct of Review of Patient Safety Incidents.
Following establishment of the service for acute hospital users, it will be required that the service be extended to those community and primary are services that are covered by "Your Service Your Say" within the lifetime and cost of the contract.
NAS looks forwards to delivering this crucial new Patient Advocacy Service in the period ahead.
Further Information:
The Patient Advocacy Service was commissioned by the National Patient Safety Office in the Department of Health;