The NAS Board is made up of a group of people with experience working in disability and public policy.
The NAS Board makes decisions about how NAS does its work.
The NAS Board makes sure that we are providing a high standard service for people with disabilities.
NAS Board of Directors assume their roles in a voluntary capacity. The Board of Directors meets on a bimonthly basis. In addition, there are three sub-committees of the Board which meet throughout the year. These are;
Finance, Audit and Risk Sub-Committee
Human Resources Sub-Committee
Policy and Communications Sub-Committee
Chairperson of NAS Board
Rosemary Smyth
Rosemary was the former Director with the Mental Health Commission, the regulatory authority for mental health services in Ireland.
She was responsible for the registration of all in-patient mental health facilities, the monitoring of compliance with statutory obligations and the development of standards, rules and codes of practice for specified interventions in accordance with legislation.
Rosemary has extensive experience of working in the healthcare sector, specialising in mental health. She has contributed to the development of a range of national health related polices, standards and guidelines.
She is currently serving her first three-year term as Director on the Board of the Rehab Group and is a representative of the management of the public health sector on the Occupational Therapists Registration Board, CORU.
Board Directors
MICHELE TAIT
Michele Tait has a long history of working with advocacy groups and patient representatives and has provided advice and support to a range of service user groups.
She has worked in health services in Ireland for over 30 years across many roles within hospital and corporate areas. She is currently the Chief Operations Officer in St Vincent's University Hospital. Prior to taking up her role in St Vincent's University Hospital in late 2020, Michele held a number of senior roles in the HSE including being a member of the HSE COVID 19 Integrated National Operational Hub and Lead for the HSE in the implementation of recommendations from the Scoping Inquiry into Cervical Check carried out by Dr. Gabriel Scally, in 2018.
Prior to this role, Michele was the National Hepatitis C Treatment Programme Manager within the HSE with responsibility for implementation of the Department of Health multi-annual public health plan which aims to make hepatitis a rare disease in Ireland by 2030. She was also the national manager for services provided through the Health (Amendment) Act 1996 for persons infected with hepatitis C through contaminated blood and was the chair of the Consultative Council on Hepatitis C providing advice to the Minister on all matters relating to Hepatitis C.
Michele holds a MSc in Healthcare Leadership, a BSc in Biochemistry and Diploma in Health Service Management.
Helen Brown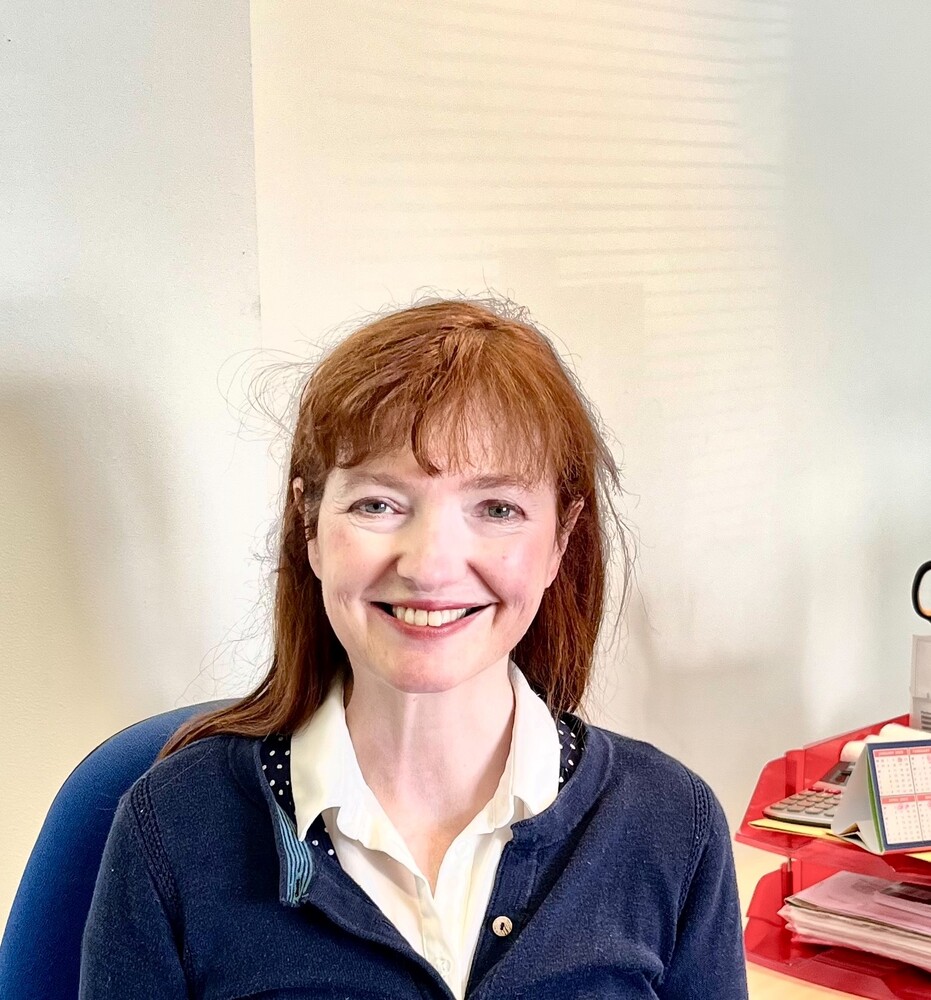 Helen Brown grew up with a brother with learning disabilities and autism and developed a deep understanding of the barriers and difficulties he faced in accessing education, support and services. These experiences motivated her to train as a social worker and support the rights and well-being of people with disabilities worldwide.
She holds a postgraduate Diploma in Social Work, an MSc in Social Work and Social Policy and is on the Scottish Social Services Council professional register. Helen has worked as CEO of Visualise, an Edinburgh based disability charity and in senior leadership positions in health, disability advocacy, housing and inclusive education for third sector organisations. These include the Red Cross, the French charity HI, VSO, the Prince's Trust, LSUP, Relief International and statutory social services.
She has lived in several countries during the course of her career – including managing prosthetics, orthotics and physical rehabilitation programmes in Afghanistan and facilitating the participation of disabled people's organisations and genocide survivors in the Rwandan government's poverty reduction strategy. She is particularly interested in the monitoring and implementation of the UN Convention on the Rights of Persons with Disabilities.
She is founder and chair of ArtSquat a Scottish arts charity and is currently employed as consultant for the Scottish Government Funded programme 'Think Positive', which promotes positive student mental health across colleges and universities. She lives on the Isle of Skye with her husband David and they also enjoy visiting family in Kilbeggan, County Westmeath.
JOHN ROYCROFT

John Roycroft is a retired civil servant with over 40 years' experience in the Irish civil service in a wide variety of roles. He worked at senior level in the civil service for over 25 years, retiring in December 2018.
From September 2015 to December 2018, John was the Programme Director of the Irish Refugee Protection Programme (Principal Officer higher scale) in the Department of Justice and Equality.  This Programme was established by the Government in September 2015 in response to the migration crisis in central and southern Europe.
John set up the new Programme, working closely with various Ministers, local authorities, the HSE, Tusla, various Government Departments, foreign Governments and a variety of international organisations in order to deliver the goals of the Programme. Working with Minister of State David Stanton and in partnership with the Government of Canada, the Global Refugee Sponsorship Initiative, various Irish NGOs and UNHCR, he also worked to establish the new Irish Refugee Community Sponsorship Programme.
John joined the Irish civil service in 1978 and worked in a wide variety of different roles and capacities in organisations ranging from the Revenue Commissioners, the Department of Finance to the Houses of the Oireachtas. He joined the Department of Justice and Equality in 2000. He also served as Secretary General of the Irish Red Cross from September 2007 to December 2009.
Within the Department of Justice and Equality he has worked at Principal Officer level in areas as diverse as the Garda Síochána Complaints Board, International Policy Division, the Reception and Integration Agency, the Casino Committee, Corporate Affairs Division and the Irish Refugee Protection Programme.  John also led the teams responsible for the organisation and delivery of all Department of Justice events and conferences in Ireland during two Irish EU Presidencies, in 2004 and 2013.
John has extensive experience in policy and operational areas, international relations and organisational change. He holds a BA in Public Administration from the Institute of Public Administration and an MSc Econ in Policy Studies from Trinity College Dublin.
Padraig Kelly, MBA, BEng,

Padraig Kelly is the RCSI Associate Director, Operations, Planning & Postgraduate Education. Padraig has a Bachelor of Engineering Degree in Industrial Engineering, has a Master's of Business Administration a Diploma in Risk Management and is a Lean Six Sigma Black Belt.
The Associate Director role has operational responsibility for the following broad areas within Surgical Affairs; The National Surgical and Emergency Medicine Training Programmes, RCSI Surgical Postgraduate Education and Learning programmes, National Clinical Programmes in: Emergency Medicine, Trauma and Orthopeadics, Quality Assurance across all Surgical and Emergency Medicine training programmes, Continuous improvement across Surgical Affairs, and increasing the relevance of Surgical Affairs to the wider surgical community.
Padraig has a total of 24 years of experience in the field of Operations Management, Process Improvement and Lean Systems. Padraig has had Quality, Engineering and Operations management roles in a range of Organisations including Xerox Corporation, Waterford Crystal, Iarnród Éireann, RCSI , SQT Training and the Rotunda Maternity Hospital.
For the past 17 years, Padraig's work has focused entirely within the Healthcare sector with quality assurance, accreditation and process improvement roles within Large University Teaching Hospitals and Medical Academic programmes. During this time he has led major Accreditation and Lean Implementation projects within individual Hospitals and Hospitals groups.
He has also developed and taught Lean Healthcare and Lean Pathology White, Yellow, Green Belt courses specifically tailored to the healthcare environments.
Tadgh Quill-Manley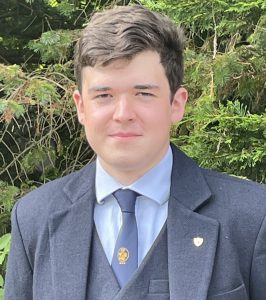 Tadgh is a junior insurance broker in Cork City. He has a diagnosis of Autism Spectrum Disorder (ASD) and has served as a volunteer board member of several non-profit entities, including Cork Deaf Association, a Section 39 agency located in Cork city centre. He has also served on the board/council of Carbery Housing Association, Cork Craft & Design, Dance Cork-Firkin Crane, Cork City Childcare Company, Cork Textiles Network, the Munster Agricultural Society, and the Irish Horse Welfare Trust. He also serves as a Public Participation Network (PPN) delegate on Cork County Council, and honorary secretary of Inniscarra Community Centre.
Jacqueline Grogan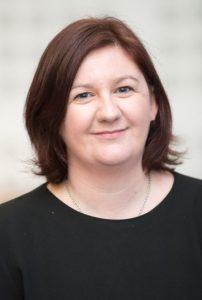 Jacqueline Grogan is Project Manager in the National Office for Human Rights and Equality Policy. She is responsible for the Assisted Decision-Making (Capacity) Act 2015, Wardship, Public Sector Duty, Transgender and Intersex issues, and Universal Access.  Prior to joining the HSE in 2016, she worked in disability services both in Scotland and Ireland, including Sense Scotland, Momentum Scotland, the Rehab Group, Headway Ireland and the Disability Federation of Ireland, in the areas of service delivery, research, communications, governance and service development. She holds an honours degree in Psychology, a Master's degree in Social Research, a Certificate in Public Relations, and is a PRINCE II Practitioner. She has recently completed a Professional Diploma in Human Rights and Equality. 
Kieron Brennan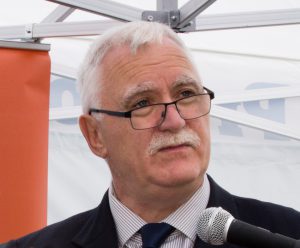 Kieron Brennan has been CEO of Co-operative Housing Ireland since 2014. He is also a Chartered Director (Institute of Directors). He has extensive experience in the community, voluntary and co-operative sector, and led the Irish League of Credit Unions as CEO from 2008 – 2014. Prior to this, he was Programme Manager with POBAL, and managed the Dormant Accounts Fund programme there. He was also Irish Manager of Triodos Bank (one of Europe's largest ethical banks), Executive Director of Clann Credo (social development fund) and Chief Executive of Partas. He has served on a number of Boards including those of organisations in the disability sector.