This is the team of people who work for the National Advocacy Service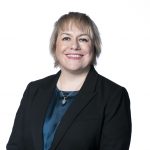 Louise Loughlin
National Manager
Louise Loughlin is the National Manager of NAS. Louise has worked with NAS since 2011, and has been national manager since 2016. Louise is a Qualified Solicitor in Scots law and has expertise in the areas of advocacy and the rights of people with disabilities across three jurisdictions. Louise has a particular interest in capacity issues and safeguarding.
Louise is a member of the National Safeguarding Committee and the HSE Safeguarding Vulnerable Adults Policy Review Group. She is also a member of the NDA Expert Group on Codes of Practice for the Assisted Decision Making (Capacity) Act 2015 and the oversight from for the National Patient Experience Survey.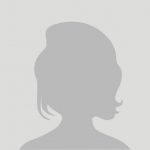 Corporate Services Manager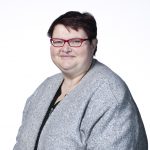 Suzy Byrne
Greater Dublin Regional Manager
Suzy Byrne is the Regional Manager in the Greater Dublin Region which includes Dublin and Wicklow.  Suzy joined NAS in 2011 and has a background in community development and rights work. She has a particular interest in access to justice issues and the right to a family life for people with disabilities. Suzy was appointed to the board of Iarnród Eireann in 2018 by the Minister for Transport and Sport as a person with a disability.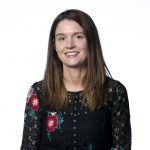 Rachel Bergin
Midlands/North East Regional Manager
Rachel is the acting Regional Manager for the Northeast and Midlands of the service, which covers counties, Louth, Monaghan, Cavan, Meath, Westmeath, Longford, Kildare, Laois and Offaly. Graduated to Masters Level in the area of Social Sciences with a higher certificate in Advocacy Studies, Rachel has over 14 years' experience working in the disability sector with 10 of those spent working in direct advocacy provision. Rachel has frontline experience working across residential and community settings for people with intellectual disability and has a particular interest in this area.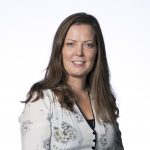 Joanne Condon
Southern Regional Manager
Joanne joined NAS as the Regional Manager for the Southern Region in 2014. Prior to that she acted as Service Manager with regional oversight for a number of private residential services as well as having experience working within public services. Joanne established and managed several residential services over a number of years and was an executive member of the Irish Association for Social Care managers until 2014.
Joanne has a particular interest in professional practice and advocacy policy development and standards. Joanne holds a degree in Social Science (UCC), A Masters in Youth & Community work (UCC), a Diploma in Leadership (DIT/IBEC), as well as an Award in Managing People (DIT/college of Business). Joanne additionally holds a level 6 QQI Award in Training delivery & Evaluation.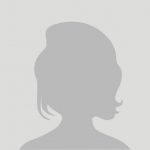 Each regional team consists of a regional manager, two senior advocates, a team of advocates and an administrator.