November 14, 2019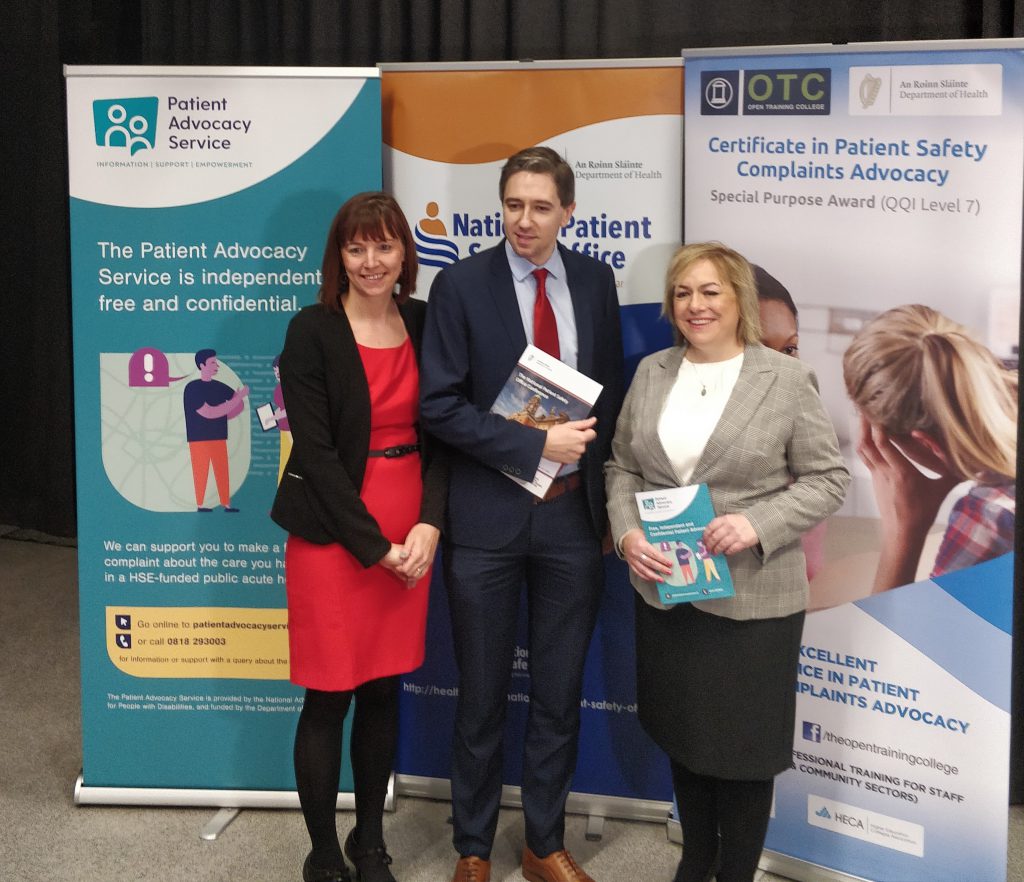 Minister for Health Simon Harris has launched the new Patient Advocacy Service, aimed at supporting patients who wish to make a complaint about care received in a public hospital.
The new service offers a confidential helpline with experienced patient advocates on hand to provide information and support to patients who want to make a formal complaint to the HSE about the care they experienced in a public hospital.
Launching the service at the National Patient Safety Conference in Dublin Castle on 13th November, Minister Harris said:
"Patient safety is the cornerstone of our health care system.
"I've met people across the country who have encountered difficulties in the Irish health service but have felt there was nowhere for them to turn.
"This service will offer patients a helping hand when they are unhappy with the care they receive. It is free, independent and run by specially trained patient advocates. I am confident it will offer a responsive, compassionate and supportive service to people when they are unhappy with their care."
The Patient Advocacy Service, funded by the Department of Health and independent of the HSE, is a free and confidential service.
The tender to provide the service was awarded in 2018 to the National Advocacy Service for People with Disabilities(NAS), which has many years' experience of delivering advocacy to people with disabilities across Ireland.
Louise Loughlin, National Manager of the National Advocacy Service for People with Disabilities, said:
"We are delighted to be able to deliver a new independent patient advocacy service to support patients through the HSE complaints process.
"Our patient advocates will support people to understand and navigate the HSE complaints system.
"The National Advocacy Service for People with Disabilities has been providing advocacy services since 2011, and we are confident that this new service will be welcomed by the public and the wider health sector.
"We look forward to delivering this crucial new Patient Advocacy Service in the coming months."
The Patient Advocacy Service confidential helpline, available 10am to 4pm, Monday to Friday, is 0818 293 003. To learn more, or submit an online query, visit www.patientadvocacyservice.ie.